SUCCESS STORY
Indra

CHALLENGE: TRAIN PERSONNEL TO THINK LIKE CONSUMERS
Indra's customers have very specific needs depending on their industries and goals. To improve their quality and value for customers, Infra required the alignment of its entire Human Consumer Interaction department to achieve a connection with data recovery and search engines.

SOLUTION:SPECIALISED BESPOKE WORKSHOP TO MEET ITS NEEDS
To achieve this, Finasense carried out consultancy that ended with a workshop for Indra's front-end team. This training covered subjects such as information retrieval, searches and social media.

RESULTS: MORE KNOWLEDGE = BETTER PAGES
Once the training was complete, Indra's main customers were able to achieve better product positioning in search engines and social networks.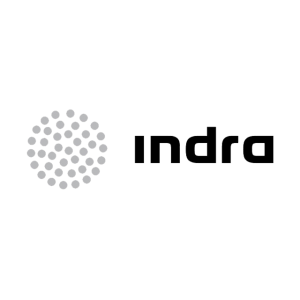 José Andrés Pérez León
HCI Director at Indra
"The Findasense workshop was first class, its level was excellent. Few people in Spain have the knowledge of Findasense"