SUCCESS STORY
Alimentos Prosalud

CHALLENGE: PROVIDE STRATEGIC GUIDANCE FOR THE COMPANY'S DIGITAL MARKETING
The main challenge was to provide strategic guidance to a company that had no defined digital marketing strategy, one of the major shortcomings of which was that there was no differentiation between the attributes of the different brands. In addition, the actions taken by the company had been very tactical and disconnected, leading to high levels of dispersion and considerably reducing the effectiveness and return on investment.

SOLUTION:LISTENING, THE COMPASS FOR ACHIEVING A NEW STRATEGIC ANGLE
Once our intelligence department had collected the data, a strategic plan was created. We approached each brand and its consumers with solutions such as Zodiasks, Consumer Targeting and Consumer Journey, to find out more about consumers and their corresponding brand categories. This listening process, along with intensive planning work helped us to worked out a strategic approach that each of the brands needed to take, based on their target. We also leveraged brand BTL activations, applying our knowledge of omni-channel marketing to enhance the investment efforts carried out by different Prosalud brands.

RESULTS: A DEFINED BRAND CATEGORY WITH INCREASED REACH
Success started when we understood that people want us to talk to them about topics of interest, to bring innovation to them and to be friendly and useful in their everyday situations.
Just with one-off campaigns such as "Let's Cook à la Sardimar", we were able to attract 4318 new fans and reach out to 535,177 users. We achieved far greater interaction by using innovative content formats and boosting their quality.
Segmenting our consumers and product knowledge made content much more relevant and effective.
Beyond quantitative aspects, we have developed a specific communication ecosystem for each target by assigning a major role to brands, with a presence throughout the entire consumer experience.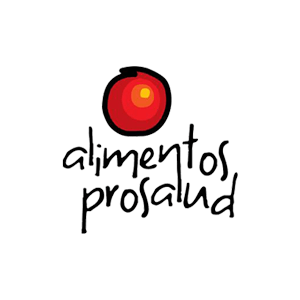 Magaly Chacón
Marketing Manager
"Findasense's strategy met our target to attain both quality and quantity"
REGION
CHALLENGES
INDUSTRY
PRACTICES