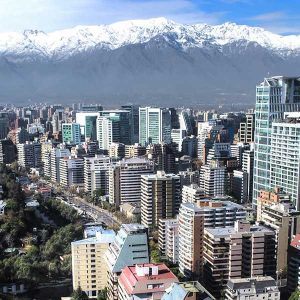 OUR CHILE OFFICE
We have been in the country of wine, mountains and sea since 2014. Located in the district of Providencia, an area featuring parks, shopping centres, boutique stores, museums and night-life, in the beating heart of Santiago. Furthermore, there are views of the entire city from our rooftop.

MEET OUR OFFICE LEADERS IN CHILE
Germán Rodriguez is our Country Growth Manager at the Chile offices. He is Argentine and graduated from Belgrano University, Buenos Aires, where he studied Advertising before taking a post-graduate course in Marketing. Germán has been an Accounts Director at well-known agencies, like TBWA.

Ximena Cortado has been with Findasense since 2015, and currently works in the role of Office Manager at our offices in Santiago, Chile. She embarked on her career as Office Manager over 11 years ago, working for several countries, allowing her to fully develop in the areas of organisation, control and supervision.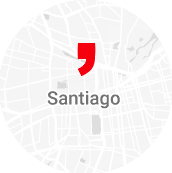 DISCOVER SANTIAGO
Recognised as Chile's main urban centre, Santiago is known as "Gran Santiago" and plays host to the main organisations of this South American country. The "gran" (great) tag line is due to the fact that the capital's total population represents 35% of the entire country's inhabitants; overall, Santiago has a population of 5 million people. Its economic and social achievements make it the second most competitive capital city in Latin America.