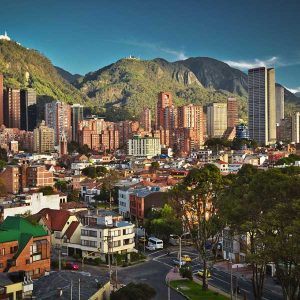 OUR BOGOTÁ OFFICE
We have been in the country of coffee since 2013. Our offices are located in Bogotá, in the Chicó Norte zone, a tourist area where much of the city's commercial and cultural life can be found. Our building holds a LEED certification and has a beautiful terrace for enjoying the views of one of Bogota's best areas.

MEET OUR OFFICE LEADERS IN COLOMBIA
Jaime Chaves is our Country Growth, Innovation Leader for Colombia and Ecuador. Holder of an MBA from INALDE Business School, Marketing Management specialist and publicist by profession (and his passion), he kicked off his career with IPG group's Universal Media, where he was in strategic planning and customer services for around 5 years before focusing on business development and management for Latin America at the digital agencies Indexcol and Ariadna.
Luisa Marulanda is our Greet and Support Specialist, Innovation Leader in Colombia. Holder of a Human Talent Management Technician qualification from SENA, she is currently studying the fourth term of a Psychology degree at the Grancolombiano Polytechnic. She has extensive knowledge of drawing up manuals of functions, as well as the pre-selection, selection and employment of candidates. Luisa also has experience with customer service, supplier management, activities organisation, incident management and payrolls and support throughout our accounting area.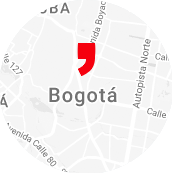 DISCOVER BOGOTÁ
Bogotá has undergone deep-running changes in recent years. One of the most notable of these is its redesigned transport and urban planning, positioning it among Latin America's top cities in these areas; it is an example for experts from all over the world. With over 8 million inhabitants, Bogotá is among the top ten cities in Latin America for doing business.