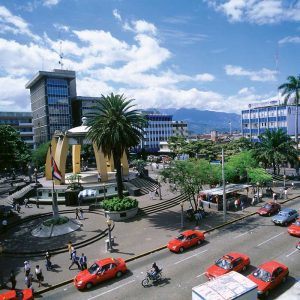 OUR SAN JOSÉ OFFICE
We have been in the world's happiest country since 2013. Located in Escazú, San José's most modern area. Our office affords views of downtown San José and the Escazú mountains, as we are right in the middle of the valley. We run our Central American customers from our offices in Central America: Guatemala, Panama, Nicaragua, Honduras and El Salvador.
MEET OUR OFFICE LEADERS IN COSTA RICA
Sandra Morales is Country Growth, Innovation Leader at our San José offices, Costa Rica. She brings multi-disciplinary experience from different markets such as the USA, Australia, Spain and Latin America, having worked in the strategy area for companies like McCann and Arista. Findasense has led teams in the Andean, Central American and Caribbean regions. Sandra holds a degree in Advertising and PR, and is a Miami Ad School certified planner.
Dayana Arias is our Office Manager in San José, Costa Rica. She is an Accounts Technician and has vast experience in customer service and accounts and administrative service. This experience stems from positions held in a range of different commercial areas, from the entertainment sector to major department stores.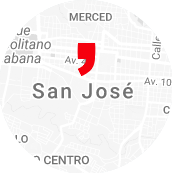 DISCOVER SAN JOSÉ
San José was one of the first capital cities in the world to have electric lighting. This milestone was achieved on 9 August 1884, during the same year that major cities all over the world, like New York and Paris, were starting to use this technology.
Located in a broad valley, it has an enviable climate, as its height takes the edge off the tropical climate to give annual average temperatures of 22ºC – a type of eternal springtime. It's unique lifestyle combines the cosmopolitan pace of life of a large metropolitan area, with its laid-back and exuberant rural surroundings.