ABOUT US
Jobs
WHAT MAKES FINDASENSE A GREAT PLACE TO WORK?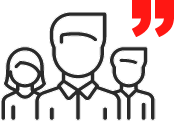 Be part of a team that you'll never forget.
Dynamic and passionate colleagues who ensure that every day is a special day.

What would you like to do on your birthday?
A day off for your birthday is a worldwide classic at Findasense, so that each findasenser can enjoy it their way.

So many holidays will make you rethink your schedule.
Regardless of what country you work in, or how long you have been working for Findasense, you can enjoy above-average holiday time.

Global growth opportunities.
This is an advantage of working for a global company committed to the professional growth of its employees.

And private medical insurance.
Nobody likes getting sick, but being covered feels good.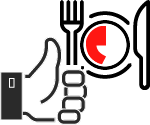 Delicious subsidised food.
Lunch solved; one less thing to worry about.

Your time is your time.
You can keep your lifestyle with our flexible working hours.

Competitive salaries.
We tirelessly work to achieve savings in other areas to offer competitive salaries.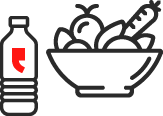 Free drinks and snacks.
Yes, we know, we spoil you too much, but you deserve it.

Central and accessible offices.
All of our offices are located in easy-to-access locations.

Your pet will always be welcome.
It must be over 6 months old, and you must look after its hygiene and food.

Stock options.
How about growing together?
JOB OPENINGS
At the rest of our offices
San José Province, Costa Rica
Global, Costa Rica
Community of Madrid, Spain
Global, Spain
Global, Spain
Global, Spain
Mexico City, Mexico
Mexico City, Mexico
Mexico City, Mexico
Mexico City, Mexico