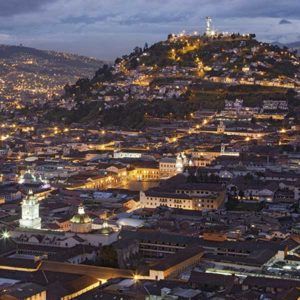 OUR QUITO OFFICE
Our Quito offices are strategically located in the city's north-central zone, close to all central financial, commercial and recreation areas. A very safe zone that is pleasant for strolling around.

Located in a modern building with smart lifts and a gym, the Quito offices are comfortable, well-lit and have great views of the magnificent Pichincha volcano through picture windows. We have been in this beautiful city since 2015.
MEET OUR OFFICE LEADERS IN ECUADOR
Jaime Chaves is our Country Growth, Innovation Leader for Colombia and Ecuador. He began his professional career in the world of mass media and has built up a robust track record in the area of businesses and commercial management, holding regional positions in companies like Ariadna, Indexcol and Universal. Jaime holds a specialist qualification in Business Administration from EAN University and is currently studying for his MBA at INALDE Business School.

Lorena Palacios is our Greet & Support, Innovation Leader at Findasense Ecuador; she began her career at IBM Ecuador and obtained her Marketing and Business Administration qualification in California – United States. She has performed roles in different areas such as sales, customer service and public relations, among others, and her experience has allowed her to develop in contact with the general public. In Ecuador you'll always find a friendly person who is willing to answer all of your questions, when you contact our Quito offices.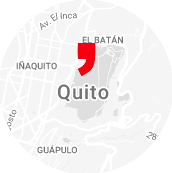 DISCOVER QUITO
Ecuador is the seventh largest nation in South American in terms of inhabitants, with 16,298,217, and its capital, Quito, has over 2 million people. Quito is the oldest capital city in South American and many colonial structures can be found around the city, in stark contrast to new buildings in the area. Its architectural beauty has become one of its main tourist attractions in recent years.