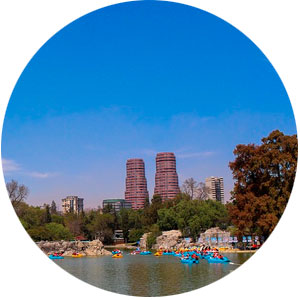 OUR MEXICO OFFICE
From any lookout around the city you can see Santa Fe's skyscrapers. Over the last decade, this space has been focused on growing as one of the most exclusive areas of the city. During 2018 not only we started operations in Mexico but also found in the heart of Santa Fe the ideal place to collaborate with our customers .
Surrounded by a particular calm, we share this area with hotels, restaurants, shopping centers and different corporates showing the modernity of Mexico City at its maximum splendor.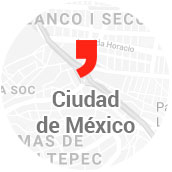 DISCOVER MEXICO CITY
With almost 21 million inhabitants and only 1,495 km2, Mexico City is the cultural center of Mexico, from the construction of Tenochtitlan in the very beginning of the 14th century to this day.
It is listed as the second city in the world with the largest number of museums. Among them, the National Anthropology and History Museum, which is the largest in Latin America and has the widest collection of Pre-Columbian art in the world distributed in 24 rooms.
Despite the traffic problem, streets and buildings Mexico City contains endless traditions and history that invite you to be one of the nearly 30 million visitors it receives annually.