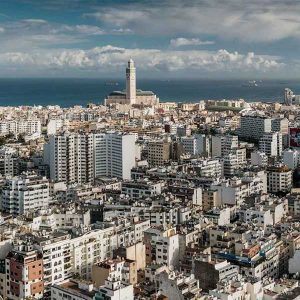 OUR CASABLANCA OFFICE
We have been here, one of Africa's most developed countries, since 2016. We are located in downtown Casablanca. We work with our customers in Algeria and Tunisia from our Morocco office.

MEET OUR OFFICE LEADERS IN MOROCCO
Mehdi Benyaich is our Regional Account Director at the Casablanca office in Morocco. Born in Casablanca, his main areas of knowledge include digital advertising, on line media purchases and sales, on line marketing, accounts management, and traditional media purchases and sales. His professional track record includes significant professional experience, such as his time at the well-known agency Young & Rubicam, where he worked for over 5 years.

Hanna El GHYAT is our Facilities and Support Manager in Casablanca and manages the Administration and Finance Department in direct collaboration with operations managers in Spain. Hanna built up her experience in the banking and finance sector, but has also shown an interest in soft skills, with human resources training, so she also contributes to aspects such as organisational happiness, through workshops to ensure that the company is increasingly more human, pleasant and effective.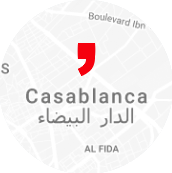 DISCOVER CASABLANCA
With three million inhabitants it is Morocco's most important city; 60% of the country's companies and banks can be found here. Casablanca is a city with a western and cosmopolitan feel; it is the modern face of present day Morocco. The city's port is considered as one of the world's most important artificial ports.
Casablanca drives the entire country's economic dynamism, offering infrastructure built to international standards. It is a city with an industrial vocation, open to the world with tourism as a major industry. A large proportion of corporate head offices in Morocco can be found here.