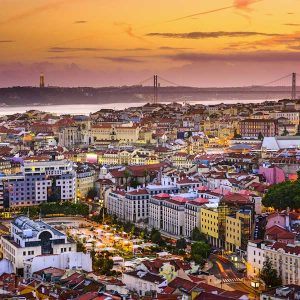 OUR LISBON OFFICE
We have been in Lisbon since 2015, in a small office close to the Enrique VII Park, an oasis of tranquillity in the bustling city, and one of this city's top ten visitor attractions.
Our presence in Lisbon supplements and strengthens our presence in the Iberian region.
MEET OUR OFFICE LEADERS IN PORTUGAL
Juan Carlos Garrosa is our Country Growth Manager for Spain and Portugal. A native of Madrid, he began his professional career in 2000 in Teknoland, before continuing to acquire experience with Double You, BTOB, Cheil and Lavinia. He holds a Master's in Internet Business from ISDI and a Degree in Company Administration and Management from the CEU University.

Ximena González is our Facilities & Support Manager for Spain and Portugal. Born in Lima, Peru, she embarked on her professional career in 2013 at Algilvy & Mather, before moving on to work at FCB Global before arriving at Findasense. She holds an Advertising and Marketing decree form the University of Lima.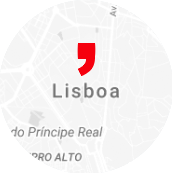 DISCOVER LISBON
With a population of 547,631 inhabitants, the city of Lisbon accounts for just 20% of Portugal's population of 10,337,000, making it an unusually quiet capital city to live in. In 2017, Portugal experienced its best economic upturn since 2000, with growth of 2.7%. Lisbon is a vitally important centre, as it is considered as the country's city with the strongest economic driving force.