SUCCESS STORY
Ayuda en Acción

CHALLENGE: ATTRACT HIGH QUALITY PARTNERS SUSTAINABLY
Our specific challenge was to rethink how partners are attracted, by not looking at it as a one-off campaign (at Christmas or on special occasions) but rather something sustained over time as a response to trough periods of attraction and the peaks of campaigns.
The challenge lay in the process and in the attraction channels, in terms of both the website and performance.

SOLUTION: WE RE-ENGINEERED THE ATTRACTION PROCESS, OPTIMISED ATTRACTION CHANNELS AND INNOVATED WITH NEW CHANNELS
We comprehensively rethought the attraction process. We worked on a series of workshops with the high level managers to understand the most important attraction periods and the lows. With this, we were able to change a campaigns strategy into an annual attraction plan. We analysed the main drivers for becoming a partner of the NGO, to be constant in the annual communication.
We did in-depth work on the website and attraction landings to ensure that they had a common strategy and that they were not two "islands" without connection.
We reworked all of the campaigns on the main sources of attraction: Google Adwords and Facebook Ads, to bring them into line with the new annual strategy. We tested new communication channels to reduce dependency on single channels.

RESULTS: WE REDUCED THE COST OF ATTRACTING A THIRD PARTY AND IMPROVED THE QUALITY OF PARTNERS
We were able to lower the costs of attracting a third party through channels like Google Adwords and Facebook Ads. We worked to better profile the attraction of partners and to increase individual contributions by partners. We introduced new attraction channels such as platforms for text and image ads.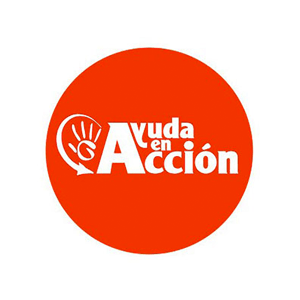 Ana García de Pablos
Marketing Manager and Partner Services
"We have been with Findasense since the launch of the Christmas campaign and they have reduced our attraction cost threefold"
REGION
CHALLENGES
INDUSTRY
PRACTICES