SUCCESS STORY
20 Minutos

CHALLENGE: IDEAS FOR UNLEASHING AN UNEVEN STRUGGLE AGAINST TRADITIONAL MEDIA
The traditional media has huge files that needs to dumps on the Internet and generates a large quantity of traffic. 20 minutos was a fledgling media company that couldn't compete on content volume. Our strategy was therefore to create informative products, to turn the news into products to increase traffic. Therefore, in line with consumer behaviour, we generated a large number of information categories to optimise the media in search engines.

SOLUTION: CLUSTERING AND AMPLIFICATION OF CONTENT
In addition to turning content into products as mentioned above, including forums, lists of articles and a range of different information products, a social media strategy was managed for 20 minutos.es, which amplified this new content clustering concept.

RESULTS: WE WERE ABLE TO PLACE THIS MEDIUM AMONG SPAIN'S TOP 5 NEWSPAPERS.
With the SEO carried out by Findasense, 20minutos.es experienced growth improvements of 50% in the ranking. Search queries rose rapidly, increasing traffic by up to ten times.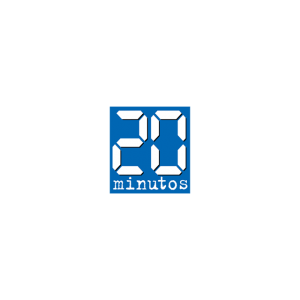 Juanjo Amorín
CEO of 20minutos.es
"Our SEO is fundamental for the success of a media outlet such as 20 minutos; this is why we have been placing our trust in Findasense since June 2007"
REGION
CHALLENGES
INDUSTRY
PRACTICES