SUCCESS STORY
Rumbo

CHALLENGE: ATTRACT YOUNG PEOPLE AND GAIN A POSITION AS AN ACCOMMODATION BOOKING SERVICE
Due to Rumbo's long track record, the average age of its consumers was growing and it needed to attract young people. Furthermore, despite being the leading flight booking service in Spain, it wanted to improve its positioning as an accommodation booking engine.

SOLUTION: A STRATEGY FOCUSED ON TRENDS AND POSITIONING
To reach the target audience, a page was opened for Rumbo on MySpace (the largest community of teens and young adults at the time), the first MySpace competition in Spain was run and there was a rally of objectives that included pages by different artists who received support from, and returned it to Rumbo. This improved organic positioning and usability, and social marketing was used.

RESULTS: MORE FRIENDS, MORE BUSINESS
Rumbo made around 700 friends on Myspace, 49 outside links and was named in the press.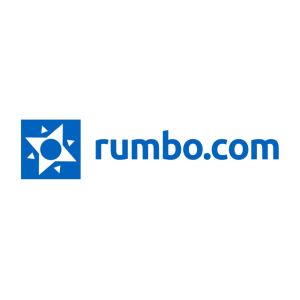 José Rivera
Managing Director of Rumbo.
"The tourism industry is particularly competitive when it comes to search engine rankings. At Rumbo we had to stay a step ahead, and that's why we chose Findasense"
REGION
CHALLENGES
INDUSTRY
PRÁCTICES