SUCCESS STORY
Lenovo

CHALLENGE: MAKE THE SWITCH FROM PRODUCT-CENTRIC TO CUSTOMER-CENTRIC: THE BEST USER EXPERIENCE
Lenovo takes part in 3 global technology events every year, as well as in several mini-events solely dedicated to Lenovo, where the company's latest innovations and products are presented. Lenovo called in Findasense to work alongside it on three social media campaigns before and during the events (on line to off line and vice-versa): Mobile World Congress '16 in Barcelona, Lenovo Tech World '16 in San Francisco (USA), and IFA '16 in Berlin, preceded by Lenovo Launch – the brand's exclusive encounter with its fans and the press.
Thanks to the user proximity offered by social networks, activities surrounding the event give rise to a unique opportunity to get first-hand feedback on the new products from the community. These activities are also the best moment to increase Brand Love – it's when very high rates of social media activity are seen in both own and third party channels.
Lenovo's social presence and its activations have always had the following aim:
To give a boost to interactions and social buzz before and during events.
To achieve the maximum number of interactions with fans all over the world (not just in the region or country where the event takes place), with emphasis on EMEA, the USA and Asia-Pacific.
Move the off line experience to on line social platforms.
Offer an additional off line experience for visitors to the event to reinforce their top of mind (MWC 16).

SOLUTION: CREATE A HUMAN AND SOCIAL EXPERIENCE, INNOVATE WITH THE CONSUMER'S PARTICIPATION
Through planned social media activations, as well as the real time creation of content, Lenovo started to reach out to the consumer to offer a human and social experience, both on- and off line. On social networks, the brand used intimate and interactive content to make its community participate, involving it in its technological innovation processes.
An example was the crowdsourcing of creative ideas to build a Social Art Gallery with interactive pictures at the Mobile World Congress in Barcelona. Visitors enjoyed "live pictures" through an Augmented Reality app on Lenovo mobile phones, whereas on line users could take the pictures home by participating in an on line competition.
Following a deep analysis of the customer category, we decided to use the WOW effect to move away from product marketing and focus on the feelings that can be stirred up by technology and innovation.
In this way, Findasense plans content that focuses on the different brand milestones, using innovative formats created specifically for social networks. This means that users interact with content perceived as ad-hoc, which is in line with the idiosyncrasy of social networks while transmitting the message that the brand wants to communicate across all of its marketing activities.

RESULTS: MORE REACH AND CLOSER TO CONSUMERS
During the three key tech events in 2016, Lenovo achieved:
20.2 million interactions
21.8 million video views.
500,000 brand mentions at the events
In addition, it achieved 2 trending topics and the most talked-about brand on social media. The reach extended to over 140 countries worldwide.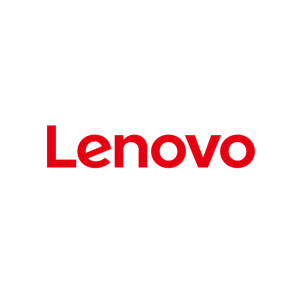 Taylor Wilson
WW & Executive Social Media, Global Engagement Marketing, Lenovo
"I would like to underline the constant support that Findasense has provided us with over time: not only did the team meet the tight deadlines and help us to achieve ambitious social media goals, but it also worked to instil a sense of innovation in our communities through digital strategy and the creative content they delivered."
REGION
CHALLENGES
INDUSTRY
PRÁCTICAS