SUCCESS STORY
Coca-Cola

CHALLENGE: GO BEYOND THE CONSUMER
Our global challenge is to achieve omni-channel content through channel integration. To go beyond consumer contact by designing true brand stakeholder interaction experiences, contacting super fans through our Super Fan Managers, taking advantage of the advantages provided by data extracted from the digital world (Big Data) to extract insights that allow content to be generated in real time, every day of the year.

SOLUTION: A SINGLE MESSAGE ACROSS ALL CHANNELS
Through active listening by our Intelligence department and mapping the consumer journey, CIC has allowed Coca-Cola to generate relevant content in real time, 365 days per year, as well as to plan customer experience campaigns to communicate with an increasing number of consumers who want to connect to the company and its brands through social media.
This led to the creation of a social engagement platform for identifying opportunities, mitigating risks and generating long-term relationships of trust with all audiences.

RESULTS: A DIGITAL COMMUNITY IN CONSTANT EVOLUTION AND GROWTH
To give an idea of the size of this project, we manage 97 social media channel in the Central Latin American region alone, with a total of over 9 million consumers.
 899,726 new fans and followers (equivalent to a large city)
A total of 4,952,842 expressions.
852,463,343 views
And we won prizes
In 2013 we were chosen as the Best Entrepreneurial Innovation at the Coca-Cola Company's World Marketing Awards. CIC was also given the Silver Stevie Award, the most important business award in the world, for its innovative consumer and stakeholder relationship platform, as well as for digital brand management on social networks. Specifically, CIC was recognised in the Awards for Innovation in Customer Service & Contact Center, for its innovative formula for creating content in real time and interacting with consumers 365 days per year on social networks and websites, and by email and telephone.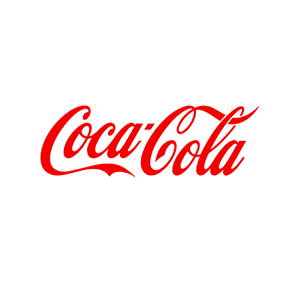 Miguel Moreno
Global Director Of Social Media Marketing, Coca-Cola
"The combination of an advanced yet realist vision and the ability to execute it effectively have made the partnership between Coca-Cola and Findasense a success story"
REGION
CHALLENGES
INDUSTRY
PRÁCTICAS